On 14 October 2021, Ágnes Katalin Kelemen (UnRef) presented her paper entitled From the "Gang of Thirteen" to the "Brno Group" at a conference Radical Left in Central Europe and its Development since WWI until 1933, organized by the Institute of History of the Czech Academy of Sciences, the National Archives of the Czech Republic, and the Faculty of Arts of the University of South Bohemia.
Abstract
Traditionally, by "numerus clausus refugees" historiography means Jewish Hungarian students who studied abroad in the interwar period because of antisemitic discrimination back home. Yet, students expelled because of communist activism, belong to this category too. The here proposed paper will present the activity and historical legacy of communist emigrant students from Hungary in the First Czechoslovak Republic.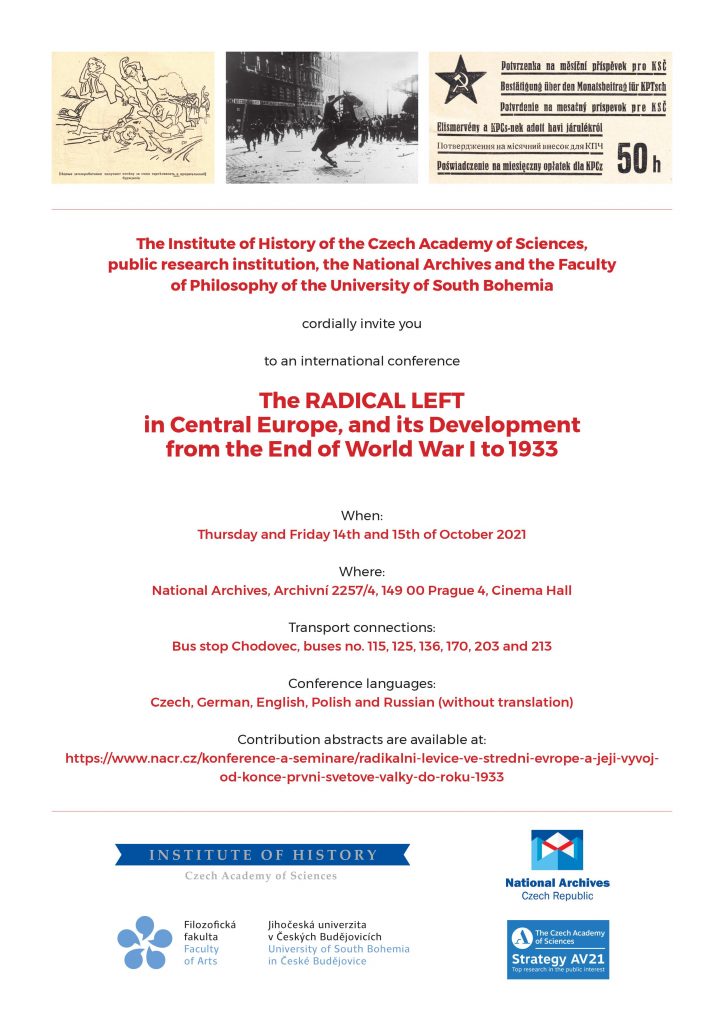 To download the program click here.