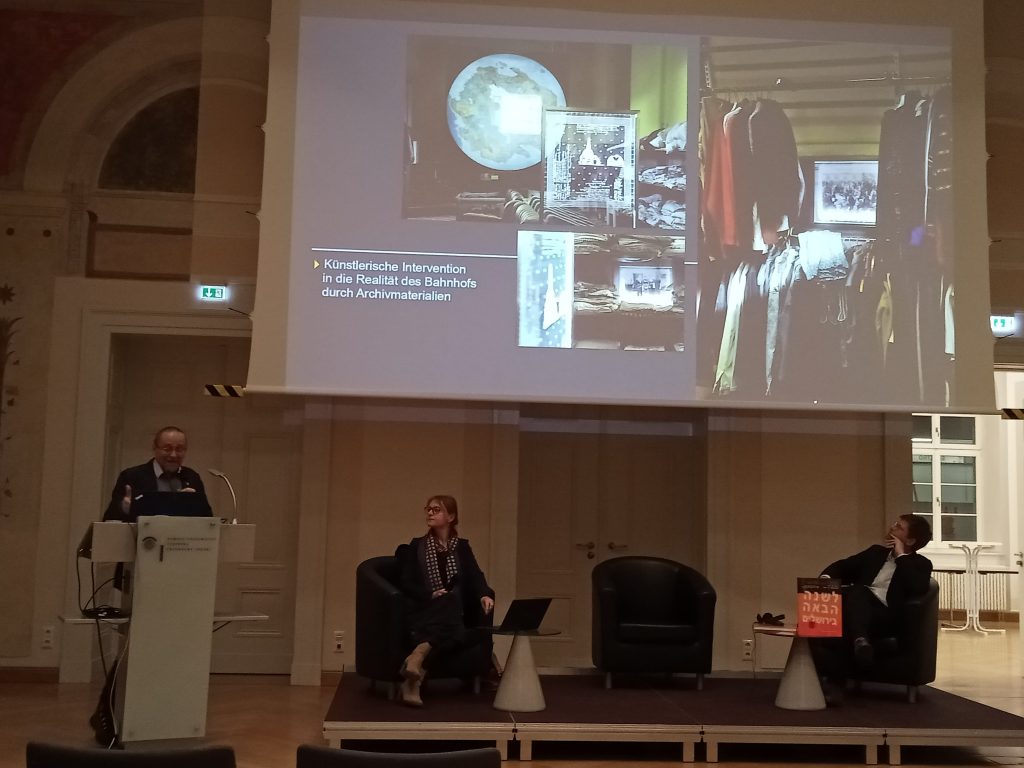 On November 21, 2022 Lidia Zessin-Jurek chaired a discussion accompanying the exhibition on the situation of Jews with Polish citizenship, deported by the Germans to the Polish border in 1938. The fate of Jewish refugees blocked on the Polish side of the border in Zbąszyń is the subject of the exhibition "Ausgewiesen! Die Geschichte der Polenaktion 1938" in Frankfurt/Oder, hosted by the Zentrum für Interdisziplinäre Polenstudien of the European University Viadrina.
During the meeting opened by Dr. Markus Nesselrodt, Lidia spoke with Wojciech Olejniczak, artist and founder of the TRES Foundation in Zbąszyń. The conversation considered the questions: how is the history of the first mass expulsion of Polish Jews from the German Reich in 1938 remembered in Poland today? What traces of this refugee history can be found in Zbąszyń, a small community that unexpectedly became the scene of a major humanitarian crisis in 1938? How do artists working on the past respond to the reappearance of similar mechanisms of blockade at the border in contemporary reality?
For more, please visit the website of the European University Viadrina Frankfurt (Oder) and the Brandenburgische Landeszentrale für politische Bildung.