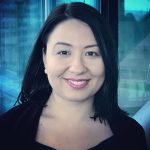 Anca is a historian of modern Central and Eastern Europe with focus on humanitarianism, development, refugees, nationalism and national indifference, and the relationship between social policy, culture, and foreign relations. Anca is currently a 2019-2020 Max Weber Fellow in the Department of History and Civilization at the European University Institute. She holds a PhD (2018) in International History at the Graduate Institute of International and Development Studies in Geneva, Switzerland. Her PhD project, titled 'For the Sake of an Ideal: Romanian Nation-Building and American Foreign Assistance (1917-1940)', explores the intersections and interactions between American humanitarian and philanthropic organizations and aspirations and practices of nation-building in Romania, during the Great War and in the interwar period. She is currently developing the monograph based on this study.
Within the Unlikely Refuge project Anca will investigate concepts regarding "spaces of refugeedom" in twentieth-century Central and Eastern Europe, with a particular focus on refugee camps in the Austro-Hungarian Empire, during the First World War. By linking state-wide decision-making and local evidence, she will explore formal policies and effects in the creation of a system of refugee camps in Austria-Hungary. Further, she is interested in refugees' everyday lives in these spaces, as well as responses and attitudes of "host communities." Beyond this subproject, Anca will contribute to a broader analysis of national and international humanitarian efforts on behalf of refugees in the Central and Eastern European space.
She fully joined the UnRef starting with September 2020.