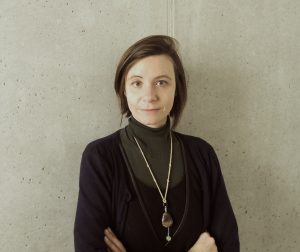 Francesca holds a PhD in Slavic Studies from the University of Turin with a project on cultural encounters between Italy and Yugoslavia during the Cold War.
In the framework of the previous projects at the University of Rijeka, Ljubljana and British Columbia, Francesca has dealt with migration and refugees issue in the Twentieth century in the post-Yugoslav and Upper-Adriatic area.
Francesca joined the Unlikely Refuge? team in December 2020. She investigates the presence of refugees in both interwar and socialist Yugoslavia. In the first part of the project, she will focus on refugees in the Kingdom of Serbs, Croats and Slovenes (later Yugoslavia) in the post-WWI period including the "White Russian" refugees to Italian antifascist exiles and "national" refugees (Slovenes and Croatians from the areas incorporated into the Kingdom of Italy).
In the second part of the project, she will research the policies of the Yugoslav Federation towards refugees from socialist countries during the Cold War. As a consequence of the 1948 Tito-Stalin split, Yugoslavia provided refuge to individuals fleeing the neighboring socialist countries and attempted to deploy them as a tool of political pressure. Later, the country, being the only socialist state which joined the 1951 Convention relating to the Status of Refugees, turned more and more into a springboard for escapes to the "West" and showed a fluctuating attitude towards the refugees, heavily influenced by its bilateral relations with their countries of origin. Francesca will also devote attention to the case study of Italian refugees – former partisans and communists – in Czechoslovakia during the Cold War.
By looking at both the policy implemented by the state and strategies enacted by refugees to cope with the new environment, her research will address wider issues such as the categorization of refugee and migration flows (being on political or national basis), the politicization of refugee policy, but also social and gender aspects of refugeedom.
Contact: rolandi@mua.cas.cz