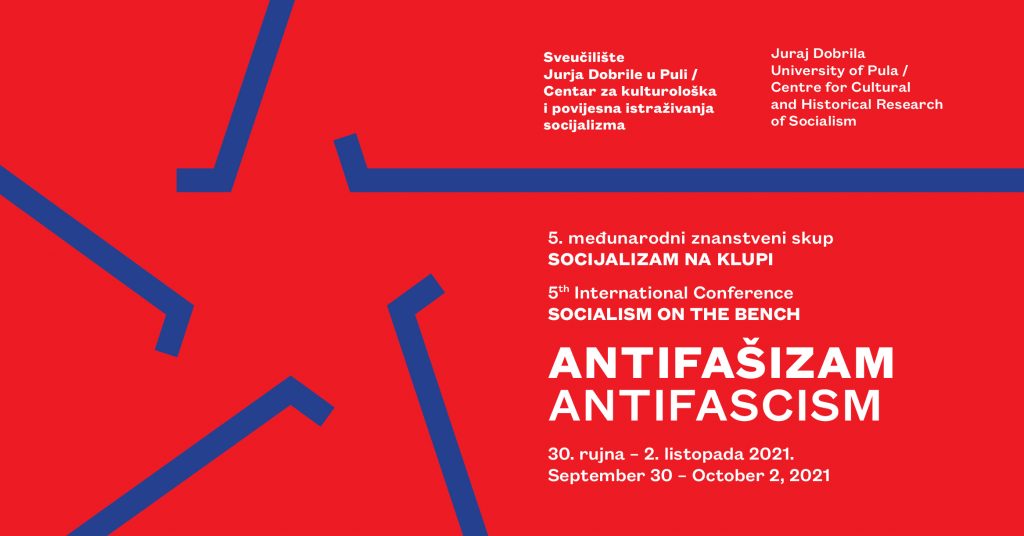 Francesca Rolandi (Unlikely Refuge?) will take part in the 5th International Conference entitled Socialism on the Bench, organized by the Center for Cultural and Historical Research of Socialism at the Juraj Dobrila University of Pula, September 30 – October 2, 2021. 
On Saturday, October 2 at 9 am, she will present a paper on 'Paths of exiles across the bridge. Sušak as a space of transit and a haven for antifascists from Italy".
Abstract
During the interwar period, Fiume and Sušak (united in 1947 to form today's Rijeka) developed as two interconnected urban centers in Italy and Yugoslavia, separated by a porous state border, which coincided with the bridge on the river Rječina. While crossing the border became part of everyday life for many, it represented the first stage of a new migration path for those wanted to leave Italy behind, being at odds with the fascist regime. Members of irredentist pro-Yugoslav associations, Fiumian autonomists, Italian antifascists, interacted with the local society of the border town.
The city of Sušak acted as a transit space for political refugees escaping Italy, but also as a haven for some who found a new home across the bridge from Fiume. Drawing on the existing archival sources, the paper will investigate the biographies of some exiles, the mutual relations among different political groups as well as the tight relationship they established with the state authorities. While loyalty was a mandatory precondition for resettling in the sensitive border area, shifting affiliations at the local level entangled with the bilateral relations between the two countries.
All abstracts can be downloaded here, the program of the event can be accessed here.